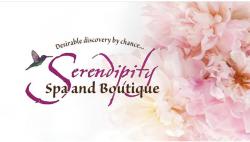 Front Dest/ Reception
2019-12-20 Serendipity Spa and Boutique 1330 Addison Ave East 12 hour
Description:
compensation: $12
employment type: full-time
Serendipity Spa and Boutique is looking for a positive, friendly and motivated person that enjoys customer service for our Front Desk position. We are an organic spa that caters and educates our clients about our skin care products and services. The ideal Person is someone who is passionate about their job, loves to learn, and takes initiative to ensure the highest level of customer satisfaction. Someone with experience in sales and makeup application knowledge would be a plus, but is not required. Candidate must be willing to work Tuesday - Friday, 9am - 5pm and Saturday 9:00 am - 3:00 pm and is punctual. If you are not a punctual person, please don't apply 

Job Duties:

• Greet everyone with a smile and warmth as they enter the spa
• Schedule appointments for clients and answers questions
• Be as helpful as possible without neglecting phones or other job duties
• Responsible for opening and closing procedures
• Responsible for the appearance and cleanliness of common spa areas
• Continuously laundering and stocking linens 
• Ordering, pricing, organizing and stocking spa products
• Monitoring spa stocked products for reordering
• Opening and distributing mail
• Maintain and update social media presence
• Create and send emails with monthly and seasonal spa specials
• Pay invoices as needed
• Perform all other job related duties as requested

Job Requirements:

• Must demonstrate a relationship-based attitude and willingness to serve at the highest level
• Ability to perform job functions with attention to detail, speed, and accuracy, prioritize and organize while 
working as part of a team
• Excellent customer service skills and communication skills 
• Be outgoing and courteous 
• Professional appearance and demeanor
• Must be able to follow instructions
• Work Tuesday through Saturday and be punctual
• Knowledge of makeup application preferred but will train the right candidate
• High School diploma or equivalent

HOW TO APPLY

To be considered for the position, please bring in a cover letter, resume and references to: 
Serendipity Spa and Boutique
1330 Addison Ave East
Twin Falls, ID 83301

Have a serendipitous Day!
Principals only. Recruiters, please don't contact this job poster.
do NOT contact us with unsolicited services or offers
post id: 7011661830
posted: 2019-11-01 14:32
updated: 2019-11-27 09:27
email to friend
♥ best of [?]
Do not contact this company in solicitation of any product or service.