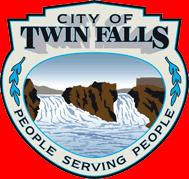 Lifeguard - Dierkes Lake
2020-07-01 City of Twin Falls PO Box 1907 $10.00 hour
Description:
CITY OF TWIN FALLS
DEPARTMENT: Recreation, Dierkes Lake
POSITION: Lifeguard 
EFFECTIVE: June – August
HOURLY WAGE: $10.00 per hour
JOB DUTIES: Under the general direction of the Aquatics Director, employees are needed for the following positions/shifts:
Dierkes Lake Full-Time Summer Lifeguard, variable hours.
QUALIFICATIONS: Applicants must be 16 years of age. Must be able to work independently and to exercise good judgment and to maintain cooperative working relationships and deal with the public in a manner that promotes good customer service. Certified lifeguards and individuals with lifeguard experience preferred. Lifeguard certification is required for the position; this can be obtained after hire for candidates that are not currently certified ($150 fee required). 
APPLICATION PROCEDURE: Interested individuals should submit an online application by visiting our website at: www.tfid/jobs.  Apply immediately.
Human Resources Department
An Equal Opportunity Employer
Do not contact this company in solicitation of any product or service.