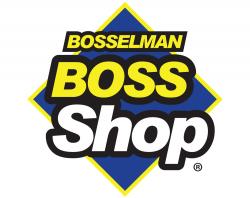 Diesel Mechanic
Featured
2020-08-27 Boss Truck Shops 5350 A US Highway 93
Description:
Summary: The Shop Technician IIB is responsible for performing PM's, tires, and minor to intermediate mechanical repairs in a timely and professional manner.
Essential Job Duties/Functions:
Greet customers in a prompt, friendly manner.
Perform PM's and oil changes.
Grease trucks and trailers.
Perform tire services.
Perform electrical, brake, wheel end/seal, and HVAC services.
Perform all minor repairs.
Perform CSA/DOT inspections.
Perform service calls and night call outs.
Keep shop clean and uncluttered at all times.
Ensure all service equipment (jacks, tools, trucks) are in good working order, clean, and properly repaired when needed.
Sell tires and parts, ensuring profit margins are maintained and trade guidelines are followed.
Make sure all parts, tires, etc., are put away in proper places.
Complete work orders by providing the necessary customer information, labor performed, parts used, and any other information for warranty purposes.
Ensure total customer satisfaction and the integrity of Bosselman.
Adhere to all Safety Policies.
Providing friendly and competent customer service.
Reporting for work in a timely manner when scheduled.
Must have at least 2 years diesel tech experience.
Must be Tire Service Certified by TIA.
Must have DOT Medical Card, if required.
Completed Tech I training program.
Completed all LMS training.
Completed OSHA Skills Demonstration.
Ability to perform all tasks on the Tech IIB Task List.
Ability to attend HVAC, Electrical and DOT training.
Ability to get ASE, DOT, TIA and other certifications.
Do not contact this company in solicitation of any product or service.