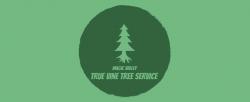 General Laborer Tree Trimmer
Featured
2020-10-14 Magic Valley True Vine Tree Service 217 Taylor Street West Pay Based on Experience
Description:
IMMEDIATE OPPORTUNITY for someone committed to showing up on time (every day), and who can pass random drug testing to meet Workers' Comp requirements. 
You will be working with the company owner, who will work just hard as you do, and is interested in teaching someone the trade.
Responsibilities will include:
Loading and unloading trucks and trailers (example:  materials, tools, debris, etc.)
Using power and hand tools to break down fallen branches, rounds, and stumps (example: chainsaw, loppers, hand saw, sledge hammer, picks)
Removing debris and cleaning various job sites, by hand-carry, rake, wheelbarrow, etc.
Assisting owner with tree trimming and removal services.
Other duties may vary.
The ability to take written notes, work independently as well as a team member, and follow verbal directions is essential.
Must be able to lift 50 lbs. 
THIS POSITION DOES NOT INVOLVE ANY TREE CLIMBING.
THE SHOP IS LOCATED IN KIMBERLY.
---
To schedule an interview, please TEXT Aaron Chriswell at 208-421-5521
Do not contact this company in solicitation of any product or service.